Lewisham's specialist CAMH service for adopted and looked
after children
The Symbol Therapy Team – often just called Symbol – is the specialist Child and Adolescent Mental Health Service (CAMHS) in Lewisham for adopted and looked after children. The team was named by a young person who used the service felt that, like a symbol, young people's relationships to the team of staff were different and unique to each person.
Symbol offers therapy services to children and young people who are struggling significantly with confusing thoughts or feelings, difficult relationships, who are experiencing moderate to severe mental/emotional health difficulties, or who could make use of having someone confidential to talk to.
Symbol offers services to children and young people looked after by the local authority, those that have been adopted, are cared for according to a special guardianship order, a residence order, or a private fostering arrangement where there is Children's Social Care involvement and their carer is not a member of the young person's family. Symbol has specialist understanding of many issues that are important to children and young people in a fostering or similar care arrangement; many with complex post abuse and placement disruption circumstances that impact on their wellbeing and mental health. Symbol offers services to Lewisham's care leavers aged up to 21 years,. and a full CAMH service to adopted children aged up to 18 years.
Symbol accepts referrals from looked after children's social workers and self-referrals from older adolescents who are looked after – although the team encourages self-referrers to share this information with their social worker. Referrals from other professionals are followed-up by the Symbol team with a request to social workers for a supporting referral. This ensures the CAMHS provision is part of the child's care plan and that the CAMHS intervention is provided with parental consent.
Symbol accepts referrals for adopted children aged up to 18 years. Referrals are accepted for adopted children who are registered with a general practitioner within the borough of Lewisham. Referrals are accepted from schools, social workers, health professionals and self-referrals from older adolescents, although the team encourages self-referrers to share their intent with a parent or parents.
Symbol also offers looked after children who are placed in Lewisham by boroughs outside of the South London and Maudsley Trust (Croydon, Lambeth, Lewisham and Southwark). These services are offered at a charge to the young person's responsible Clinical Commissioning Group (CCG).
The Symbol Team is an IAPT (improved access to psychological therapies) service which has a special meaning for CAMHS: Symbol strives to work hand-in-hand with its service users to deliver the services its service users want and in a way that promotes an ease of access; the team uses routine outcome measures to further empower the voice of service users in their treatment and recovery; the team offers methods of treatment that have a proven track record / evidence base, as well as working with service users to innovate improved ways of working whilst evidencing those innovations as they evolve.
The team offers a wide range of therapies, including; family therapy, cognitive behavioural therapy (CBT), therapy from a psychological way of thinking, psychiatry, drama therapy, psychotherapy, arts and play therapy . The team can also offer advice to parents, carers and other people in the young person's network of care.
6 Frequently asked questions about the Symbol Therapy Team
Will you talk to other people about the things discussed in therapy sessions?

The Symbol Therapy Team holds the privacy of the children and young people they work with in the highest respect. They understand the importance of confidentiality to creating a trusting and safe therapeutic relationship. However, if the team's therapists have reason to be worried; this may be a worry about the safety of the young person or anyone around them, they are obliged to act on that worry and do what is possible to ensure the young person's safety.

I would be more comfortable talking to a woman / an Asian therapist / a gay therapist…. Would that be possible?The Symbol Therapy Team understands the importance for some children, families and young people, of matching a therapist according to that service user's identity. It is a diverse team, but has limitations in its capacity to meet all possible needs. All team members are happy to discuss the identity needs of service users. When a request for a match is made the team does what is possible to make this happen.
It is easier for me to speak in my first language, can you arrange for interpreters?

Yes.

I don't want to miss any time in school. Can I come to therapy before school starts, or after school has finished?

The Symbol Team will do what they can to negotiate a time for therapy that does not disrupt the other important activities inlife.

I am not a very good talker; could you help me to express myself in a different way?

Absolutely. The Symbol team has highly skilled team members who can help children and young people talk, if that is preferred , or different ways of showing what is hard to say can be used, such as: drama, play, art, music…

Can I bring someone with me to my first appointment?

Yes, the team routinely requests that a carer or parent accompanies children and young people on their first visit. But if this is difficult, or if someone else would be better for support the team is open to work things out.
If you have any queries about the Symbol Therapy Team a Duty Clinician is available via telephone during office hours. Or you can contact Lloyd Hamilton, Team Manager, who will be happy to talk with you.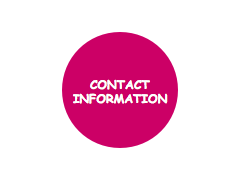 Address: 78 Lewisham Park, Lewisham, London, SE13 6QJ
Telephone: 020 3228 1000
Email:  LewishamCAMHSAdmin@SLaM.nhs.ukThe Symbol Therapy Team office hours are Monday to Friday 9am to 5pm.