Key Stage 1 & 2
THE LETTERBOX CLUB
The Letterbox Club is an award-winning programme managed by BookTrust, in partnership with the University of Leicester, which aims to provide enjoyable educational sup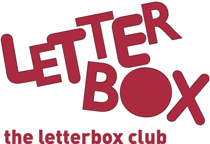 port forlooked-after children aged 5-13. Lewisham Virtual School run the Letterbox club project for looked after children. The parcels are delivered to the virtual school, and we then distribute them by post to the child's home address.
Each Letterbox Club parcel arrives in a brightly coloured package so it's exciting to open
and use.
As well as the books, maths activities and stationery, each child receives a letter explaining what's in their parcel that month. All of the books in the parcels have been carefully selected by the panel at BookTrust.
TRANSITION
Lewisham Virtual School run fun-filled transition programmes every year for looked after children who are currently in year 6 and will be moving to secondary school the following September. It is to be expected that most young people will have the usual mix of excitement and anxiety at the prospect of leaving their primary school and transitioning into a new school environment.
Our tailored programmes offers additional support through artistic, practical and creative activities to provide them with the skills and confidence they need for a smooth transition into their new school.
USEFUL LINKS:
Key Stage 3 & 4
ADVICE FOR YEAR 9 STUDENTS
We expect that you have been thinking about these already but now is the time to start
thinking very seriously about what subjects you would like to choose and what subjects you ought to be choosing.
This guide provides some useful tips which should support you when the time comes to decide which GCSEs you would like to take:
Download guide here.
---
TIPS FOR GCSE SUCCESS
These tips should support you in making revision easier and the exams more stress free: Download the guide here.